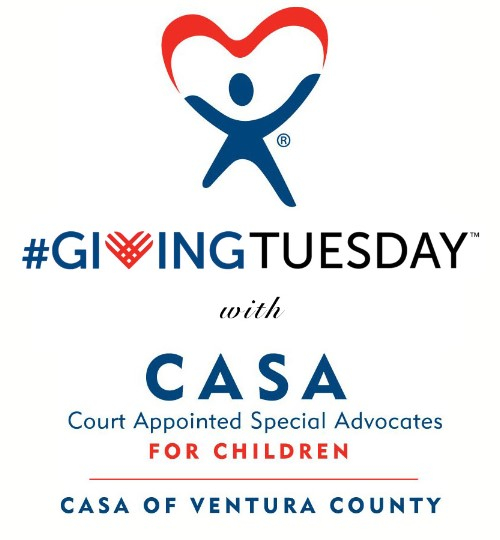 What is Giving Tuesday?
#GivingTuesday is a global day of giving celebrated on the Tuesday following Thanksgiving (in the U.S.) and the widely recognized shopping events Black Friday and Cyber Monday.
What is CASA of Ventura County?
CASA (Court Appointed Special Advocates) of Ventura County recruits, trains and supports citizen-volunteers to advocate for the best interests of abused and neglected children in courtrooms and communities.
Why should I donate to CASA of Ventura County?
Every child in foster care deserves the support and advocacy of a CASA volunteer, but right now we are serving only 46% of the children who need us. Will you please consider a year-end gift to CASA of Ventura County? You can change the life of a child who needs us.
*Every donation (up to $5,000) will be matched thanks to the generosity of Rick and Marcie Sexauer!
We have raised
$0.00
of our goal.